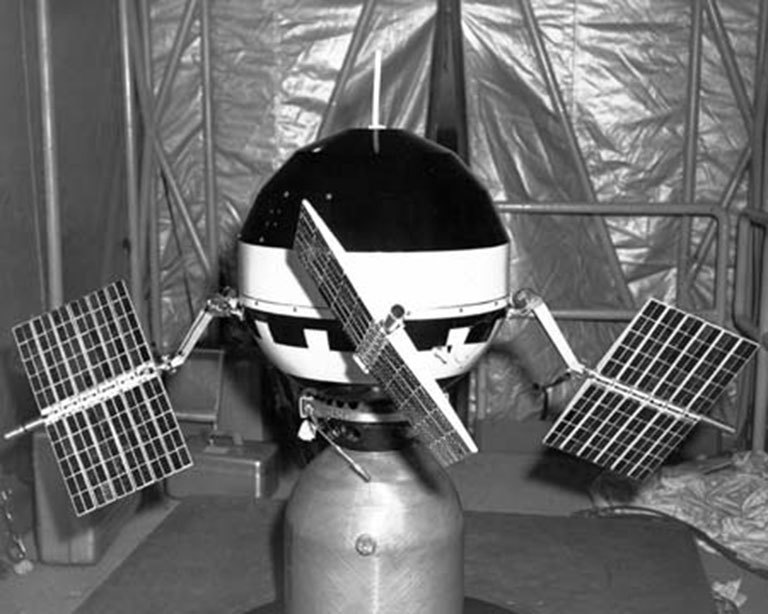 | | |
| --- | --- |
| Launch Date | March 11, 1960 | 13:00:00 UT |
| Launch Site | Cape Canaveral, Florida, USA | Launch Complex 17A |
| Destination | Our Solar System |
| Type | Orbiter |
| Status | Successful |
| Nation | United States |
| Alternate Names | 1960 Alpha 1, 00027, 1960-001A |
Goals
Pioneer 5 was sent into a heliocentric orbit between Earth and Venus as a technology test. It also carried equipment to confirm scientists' theories of an interplanetary magnetic field.
Accomplishments
The spacecraft proved to be a successful test of technologies that would carry later missions in the series—such as Pioneers 10 and 11—deep into the outer solar system. It also confirmed the existence of the interplanetary magnetic field.
In Depth
Launched on a direct solar orbit trajectory, Pioneer 5 successfully reached heliocentric orbit between Earth and Venus to demonstrate deep space technologies and to provide the first map of the interplanetary magnetic field.
The spacecraft had originally been intended for a Venus flyby, but the mission was switched to a solar flyby. Pioneer 5 carried Telebit, the first digital telemetry system operationally used on a U.S. spacecraft; it was first tested on Explorer 6. The system used a 5-watt or a 150-watt transmitter, with a 5-watt transmitter acting as driver. Information rates varied from 64 to 8 to 1 bit per second.
Controllers maintained contact with Pioneer 5 until June 26, 1960, to a then record distance of 22.5 million miles (36.2 million kilometers) from Earth (later surpassed by Mariner 2). The probe, using its 40 pound (18.1-kilogram) suite of scientific instruments, confirmed the existence of previously conjectured interplanetary magnetic fields.
Key Dates
Mar. 11, 1960 | 13:00:07 UT: Launch
June 26, 1960: Final Contact
Spacecraft
Launch Vehicle: Thor-Able IV (no. 4 / Thor no. 219 / DM-1812-6A)
Spacecraft Mass: 95 pounds (43.2)
Spacecraft Instruments:
Magnetometer
ionization chamber
Geiger-Mueller tube
micrometeoroid momentum spectrometer
photoelectric cell aspect indicator
proportional counter telescope
Max Data Rate: 64 bits per second
Additional Resources
National Space Science Data Center Master Catalog: Pioneer 5
Selected References
Siddiqi, Asif A. Deep Space Chronicle: A Chronology of Deep Space and Planetary Probes 1958-2000, NASA, 2002.​