Launch Date
May 5, 2018 | 11:05 UTC
Launch Site
Vandenberg Air Force Base, California, USA
Destination
Mars
Type
Flyby
Status
Successful
Nation
United States
Alternate Names
MarCO,

WALL-E, EVE
MarCO, short for Mars Cube One, demonstrated the ability of small satellites to explore deep space and provided real-time information in support of critical landing operations on a distant world.
The MarCO twins

— nicknamed EVE and WALL-E, after characters from a Pixar film —

provided an experimental communications relay to inform Earth quickly about the landing.

MarCO A and B successfully completed their mission as communications relay satellites for the InSight Mars landing on Nov. 26, 2018. The spacecraft will end up in orbit around the Sun.

WALL-E was last heard from on Dec. 29; EVE, on Jan. 4.

The two briefcase-size MarCO CubeSats launched with the InSight lander on an Atlas V rocket from Vandenberg Air Force Base in California.
Key Dates
May 5, 2018: Launch (with InSight lander)
Nov. 26, 2018: Mars Flyby / Relay Operations
Dec. 29, 2018: Final Contact with WALL-E
Jan. 4, 2019: Final Contact with EVE
Spacecraft
Launch Vehicle: Atlas V
Spacecraft Mass: The basic CubeSat unit is a box roughly 4 inches (10 centimeters) square. Larger CubeSats are multiples of that unit. MarCO's design is a six-unit CubeSat - about the size of a briefcase -- with a stowed size of about 14.4 inches (36.6 centimeters) by 9.5 inches (24.3 centimeters) by 4.6 inches (11.8 centimeters).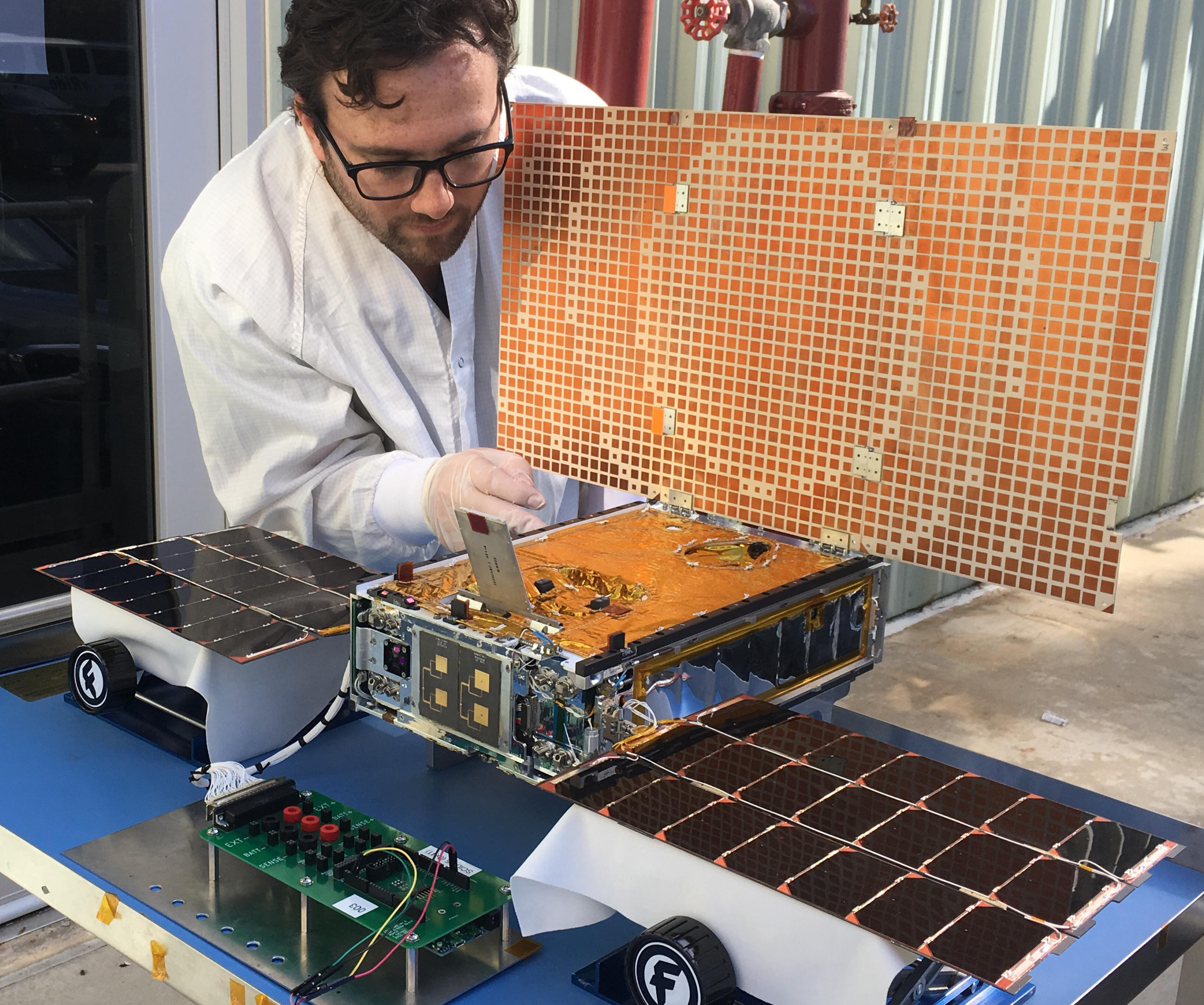 Spacecraft Instruments:
UHF Radio Receiver

X Band Radio Transmitter
Additional Resources